Digitally transforming HR is crucial to business success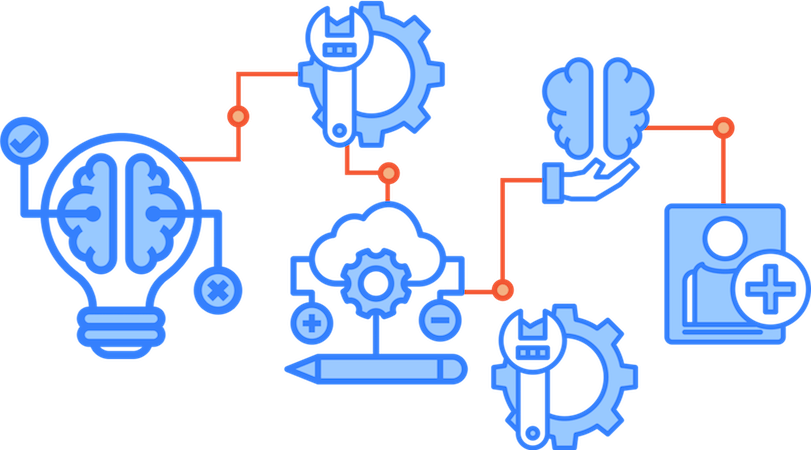 HR employees should be focused on talent
Talent is the #1 challenge for HR departments in the 21st century. As business speed accelerates and the landscape becomes increasingly competitive, attracting and retaining world-class talent is the difference between success and failure.
It's expensive and wasteful
In spite of this talent imperative, the HR department spends over 50% of its time processing employee information and answering questions. HR professionals often spend as much as 40% of their time on administrative tasks like entering data from one system to another and 23% still rely on paper-based HR administration. This is 100% unproductive use of valuable time that should be focused on talent.
HR plays a leading role in digital transformation
Digital transformation is an urgent priority at most organizations. It's much more about mindset, people and processes and less about technology. Since HR's primary responsibility is people, it has a crucial role to play. Not only must HR digitize its own operations, it must also help employees adjust to the inevitable change and resistance that comes with any new initiative.
HR forms and processes like absence records, emergency contact, employee on-boarding and vacation request forms are great candidates for automation.
Read more: A Detailed Guide to Time Off Request Form Automation
Get up and running quickly
Top 10 HR forms and workflows digitized by our customers
Read more: How to digitize travel request forms
Why frevvo?
The good news is that it's easy to do with frevvo's visual, low-code platform – anyone including HR employees can simply drag-and-drop, point-and-click to create electronic forms and workflows with modern features such as multi-device support, 24x7 availability, electronic signatures, conditional behavior, automatic calculations and validations and PDF generation. You don't need to hire expensive programmers. We provide numerous pre-built templates and solutions for common HR use cases such as time-off requests, new employee on-boarding, and travel authorization. It's easy to get started using our many forms of free, no-obligation help. Sign up for a free 30-day trial and get started today.