What is Employee Onboarding Process Automation?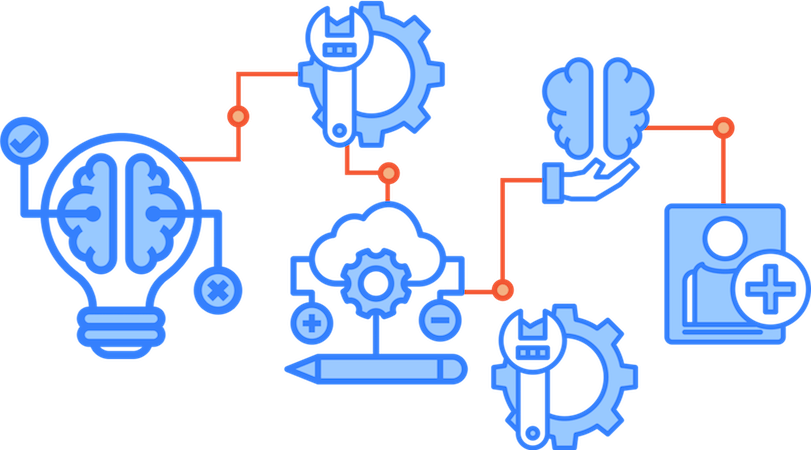 Today's HR departments are faced with a challenging environment. Talent is scarce and the competition for the most in-demand skills is fierce. Retaining your best employees is harder than ever. Attracting skilled employees and retaining them has become HR's #1 priority.
Why is onboarding important?
An effective employee onboarding program makes new hires feel like they are part of a caring workplace rather than just another cog in the wheel. From day one, it sets the right expectations from each side and helps new employees become productive in their new roles. Studies have shown that effective onboarding can improve retention rates by up to 52% and time to productivity by 60%.
What is onboarding?
The onboarding process starts with basics like completing new hire forms (both government and internal) and ensuring that employees have the equipment and access they need to become productive quickly. It may extend for several months and involve HR, managers and co-workers.
Since many organizations don't have the resources to purchase expensive HRM systems, the onboarding process is often haphazard. On day one, new employees are forced to spend hours filling out lengthy forms on paper. Errors and omissions are common resulting in wasted time and lost productivity.
How does automated onboarding help?
Digitizing your new employee forms and automating the associated process is essential for digital business transformation. Automation makes your HR department more efficient and allows them to spend more time on talent acquisition and retention.
Read more: Best Practices to improve New Hire Onboarding processes
An automated process includes digitized new hire forms, electronic signatures, dynamic behavior and document generation (e.g. W-4 or I-9). With electronic forms and an online onboarding workflow, the process is fast and efficient. That lets HR focus on what really matters – talent.
Why automate processes with frevvo?
With frevvo, it's easy to digitize your onboarding workflow using our visual, low-code form and process designers. frevvo reduces data entry, unnecessary errors and delays, and automatically routes work to the right people in your organization so HR can wrap up a candidate's paperwork, Finance can sign off easily, and I.T. can provision needed equipment. You don't have to find expensive programmers or deploy large-scale HR systems. Our new employee form templates are easy to customize, your online forms will automatically work on mobile and look great, and they'll even work with your database or other systems.