What is Sales Order Automation?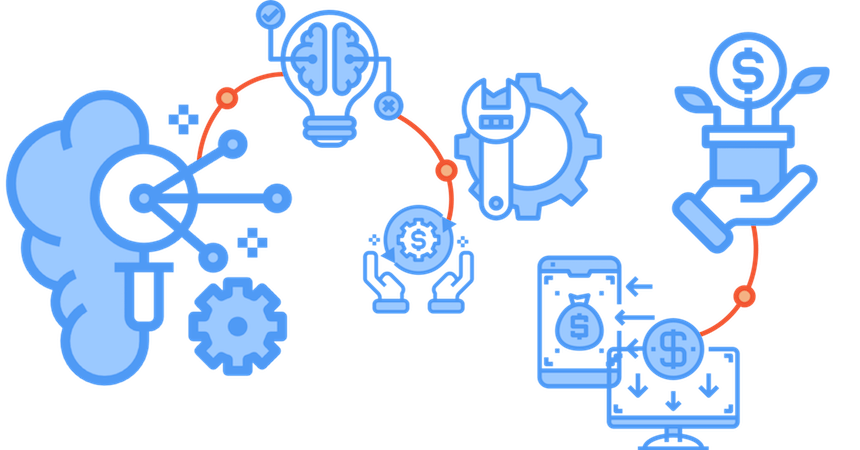 A sales order is an order that a business issues to a customer to detail the products and services requested by the customer often via one or more related purchase orders (PO). It is an internal document in the sense that it is created by the business. It often records the customer's PO number or attaches the PO document. The sales order allows the company to control and audit the internal process for completeness and ensure that business requirements are not bypassed.
The sales order may generate one or more work orders, particularly in a manufacturing environment where the items must be built. Work orders assign tasks or jobs to employees to fulfill line items on the associated sales order.
What is the sales order process?
Order forms vary widely by industry e.g. our sales order contains line items for software licenses and services being purchased along with descriptions. It also includes any terms & conditions. When it's digitally signed by the client and by a frevvo representative, the sales order becomes a binding contractual agreement between the parties.
We then route the order form electronically to our Billing department for invoicing and when the invoice is paid, it gets sent on for fulfillment so that licenses are delivered, services are scheduled and the account manager is notified.
Since the process is completely automated, it's not possible to skip steps, delays and errors are avoided, and our employees always know the status of orders.
Why are they important?
A clear sales order process is a critical aspect of everyday operations. They ensure that communication between your business and the customer is clear and enable you to provide high quality customer service. They also provide required legal protections e.g. in case of a financial audit or if there is a misunderstanding.
What's in a sales order form?
There are obviously many variants depending on your company and industry. However, practically every form will include:
Your logo and corporate name.
Shipping and Billing address.
A line for each individual item including item codes, descriptions, unit prices etc.
Subtotals, grand total, taxes, fees and discounts.
Date of the request, along with any approval/rejection.
Signatures of all participants – salesperson, manager and client.
How do automated sales orders help?
The majority of organizations cannot afford to invest in licenses and the I.T. staff required for an ERP system. So, they use PDF or Word documents or Excel spreadsheets which are filled out and emailed to process sales orders. These Excel spreadsheets can certainly perform automated calculations and limited validations but it is still fundamentally a manual process.
Automating your day-to-day operations is the foundation of digitally transforming your business. An automated sales order form and associated workflow facilitates better communication so misunderstandings are less likely, errors and omissions are eliminated and paperwork is reduced. Mobile support means customers can sign your order from anywhere and at any time leading to faster order processing.
Read more: The Ultimate Guide to Sales Order Form Automation
In addition, your salespeople have to spend less time chasing down orders and can focus on what you hired them for – selling. The streamlined sales order form and automated process reduces costs, gives you greater control and visibility, and improves productivity.
Why automate your sales order process with frevvo?
frevvo's visual, drag-and-drop software is incredibly easy to use. You won't have to hire programmers with specialized skills in order to create high quality forms and automated processes. Anyone can do it. Our customizable sales order form templates make it easy to get started, your forms will work on smart phones and tablets and look natural and user-friendly. They will even work with your database or other systems.
Read more: How Sales Order Form Templates Help Improve Business Efficiency