Hellmann Worldwide Logistics (UK) digitized 9 approval processes in 4 months using frevvo.
Customer Profile
Hellmann Worldwide is the leading global logistics provider in terms of service excellence, quality, innovation and environmental care, with a worldwide network of 19,300 people in 443 branches in 157 countries.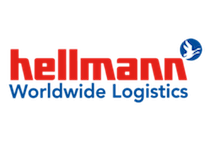 Business Situation
The Company was using a number of paper and PDF forms for things like contract amendements, credit amendment request, new customer credit approvals and cost allocation that were being filled, printed and hand-approved. They wanted to address these inefficiencies by automating workflows and, as a result, evaluated numerous cloud-based systems for their needs.
Solution Summary
Using frevvo, Hellmann has already automated nine (9) approval workflows including Credit Authorization, Cost Allocation, and Recruiting Authorization online in the first four (4) months. They chose frevvo because it provided an easy-to-use, cloud-based solution that was secure and met business needs. I.T. staff at Hellmann were able to quickly create forms and workflows without lengthy and expensive development effort or consulting resources.
Benefits
Next Steps
Hellmann intends to continue using frevvo's simple, visual designers to automate more forms and processes in their organization along their road to digital transformation.
We value your privacy and want you to clearly understand the control you have over your information on all frevvo.com sites. This website uses cookies to personalize content and to analyze traffic. By using our website, you consent to our use of cookies. Please refer to our updated Privacy Policy effective May 25, 2018.