Uncommon Schools Automated their Technology Budget Process in Two Months
Customer Profile
Through its 54 charter schools, Uncommon Schools provides an outstanding education that prepares 20,000 students across Boston, Camden, New York City, Newark, Rochester and Troy to graduate from college and achieve their dreams. By 2022, Uncommon Schools will send more than 1,000 young people from low-income communities to college every year.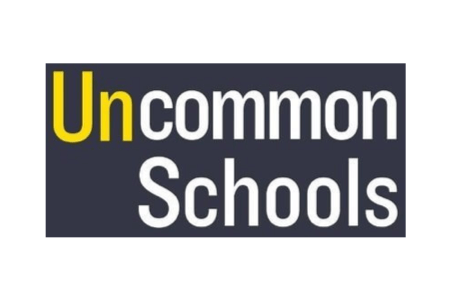 Business Situation
Uncommon Schools had an immediate need to improve their Technology Budget process. The IT department searched for a platform that easily connected to a SQL database without a lot of coding. frevvo's world class Client Services team helped them install and configure frevvo and the database connector and their IT department took it from there.
Solution Summary
The Uncommon Schools IT team quickly learned frevvo's unique feature of generating form controls from SQL queries. They developed, tested and deployed the Technology Budget workflow in just two months. They also chose to incorporate Single Sign On using the frevvo Azure Security Manager that works with Microsoft Azure Active Directory to make it easier for users to access workflows.
Benefits
frevvo's ability to generate controls from a database query was instrumental in the quick development and deployment of the Technology Budget workflow.
frevvo's workflow vastly improved communication between departments.
The improved process helps the school leaders submit better quality budgets and helps them to understand/track budget changes.
Automatic validations, calculations and visual business rules reduce errors and corrections.
The automated business processes in frevvo are significantly more efficient and makes budget management easier.
Mobile-ready forms are more convenient for employees.
Next Steps
Uncommon Schools is excited about automating several other processes using frevvo. They plan to incorporate frevvo's Escalation feature to ensure all workflow processes are completed in a timely manner.
We value your privacy and want you to clearly understand the control you have over your information on all frevvo.com sites. This website uses cookies to personalize content and to analyze traffic. By using our website, you consent to our use of cookies. Please refer to our updated Privacy Policy effective May 25, 2018.