Why Automate Time Off Request Forms?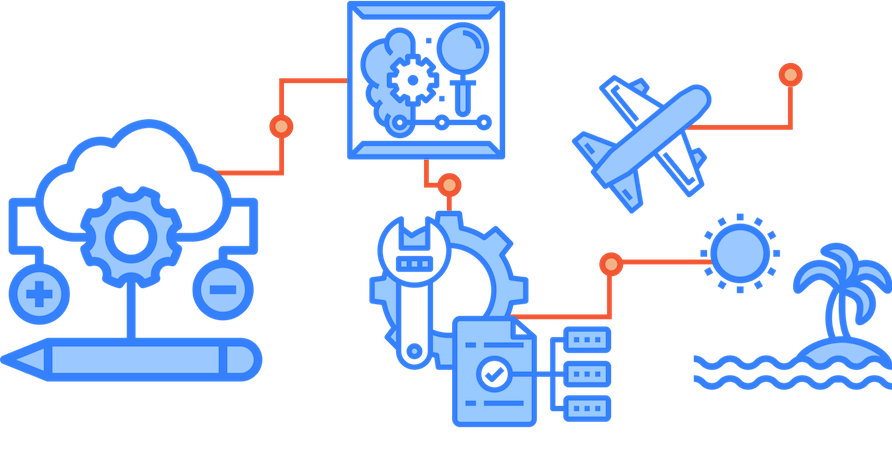 Work [and life in general] is becoming more and more hectic and stressful. Employees need periodic time off so that they can come back refreshed and eager to tackle new challenges. The last thing they want is to deal with kludgy, confusing and tedious time off procedures.
In addition, your HR department needs to stay focused on talent acquisition, retention and management. Any time they spend manually dealing with PTO request forms or entering data into HR systems is 100% wasted.
What's in a time off request form?
There are obviously many variants depending on your company policy. However, practically every form will include:
Employee ID, name, department and other personal details.
Start and end dates of the requested time off.
Total number of days off being requested.
Date of the request, any approval/denial.
Signatures of all participants – employee, manager and HR.
Other items which may be important for your organization:
Type of time off e.g. paid time off, sick time, bereavement etc.
Salaried vs hourly worker.
Reminder or, better yet, integration with the corporate calendar or payroll system to record the PTO.
A Streamlined Time Off Request Process
First, if you don't already have a policy in place, you need to put one in. Even if you do, you can improve the process by automating it. An effective process:
Starts with an online form that's easy to find and fill out.
Integrates with business data so fields like name, department, employee ID etc. are pre-filled.
Allows employees and managers to sign electronically without the need to print.
Works on mobile devices so the form can be completed and approved anytime and from anywhere.
Automatically updates HR systems once the vacation request is approved so data entry is eliminated.
Generates any needed PDFs or other documents and securely saves them online.
Notifies participants at every step and when the process is completed.
Speeds up the process, removes unnecessary legwork and wasted time securing approval for time off.
What do automated vacation requests look like?
Streamlining everyday operational processes using online forms and workflow automation software is essential for digital business transformation. It saves time for employees taking vacation, for managers approving it and for the HR people processing it.
Read more: A Detailed Guide to Time Off Request Form Automation
The automated vacation request process includes online forms connected to business systems so routine information is pre-filled. With dynamic behavior, digital signatures, notifications & reminders, and mobile access, completing vacation request forms is easy, quick and efficient.
Employees complete the form in a browser or on their mobile device, it's automatically routed to the supervisor who can sign off anytime and from anywhere and the HR system is automatically updated. Everyone is notified by email if desired or can check the status online. No need to wonder where the approval is or chase down managers for signatures.
Why automate processes with frevvo?
frevvo's software is already being used by hundreds of customers to automate everyday HR processes like employee onboarding and vacation requests. The visual form and process designers are so easy to use that anyone (even employees with zero coding skills) can drag-and-drop to create online forms, dynamic behavior, electronic signatures and workflow routing so the automated vacation request meets business requirements.
You don't have to find expensive programmers or deploy large-scale HR systems. Our time off request form templates look beautiful, are easily customizable, automatically work on mobile devices and easily connect to your database or business systems.