Digital transformation in Higher Ed is about better service and efficiency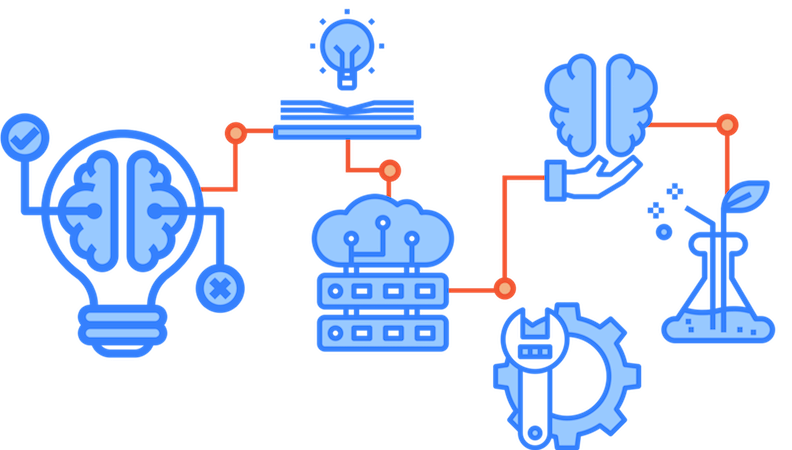 University CIOs understand the urgency and importance of automation. The benefits are too great to ignore – from radically improving the student experience to reducing waste in the business office.
Higher Ed is no different from other businesses
In every organization, digital transformation is about improving business outcomes. It' the same for Universities and the underlying imperatives are familiar:
Better service to customers: For a University the "customers" are the students and their families. Automation, in this context, has a wide range of applications – from online learning experiences to applying for financial aid on their smartphones to digital recruiting and registration to monitoring student progress and flagging problems using smart apps.
Business office efficiency: Higher Ed institutions, especially public ones have seen declining budgets. Yet, administrative costs have spiraled out of control and have contributed to a dramatic increase in the cost of higher education. When faculty and staff are spending time on paperwork, they aren't focusing on what's really important – students.
Business agility: Education is changing just as rapidly as other industries in response to technological advances. Colleges need to be able to react rapidly, smooth the path to collaboration, and fundamentally change how they operate to keep up with the pace of change.
Automating processes facilitates the University's most important mission
Read the mission statement of any University: we guarantee that it says something about their emphasis on student learning.
But, the most important factor in student learning is their time and that of the faculty. If students & faculty are wasting time on paperwork using manual processes, they're spending less of it on their core mission. That's why replacing paper- or Excel-based forms and workflows with fully automated, electronic versions is such a crucial business imperative. It saves time, and that's a powerful business outcome.
Business Office processes like purchase orders and travel requests, HR functions like absence records and employee on-boarding, and student-facing forms like financial aid application or housing requests are all ripe for automation.
Read more: What does digital transformation mean for educational institutions?
Get up and running quickly
Top 10 Higher Ed forms and workflows digitized by our customers
Read more: How to save time & money with automated travel request forms
Why frevvo?
Our visual, drag-and-drop software is so easy to use that anyone can automate everyday processes and design electronic forms without programming knowledge. Everything will automatically work on mobile devices, generate PDFs documents, route to the right person, support electronic signatures and a host of features.
You can even work with Student ERP systems like Banner, Colleague or Jenzabar using our sophisticated SQL database connector . Present a beautiful, user-friendly interface while still connecting with data from the ERP in real-time.
Read more: USF digitized hundreds of forms & processes integrated with Jenzabar and SharePoint.
frevvo also comes with numerous templates to give you a head start. It's easy to digitize common processes like purchase orders, travel requests, time-off requests, and new employee on-boarding. Sign up for a free 30-day trial. There's no obligation and we offer many forms of help so you can and get started today.